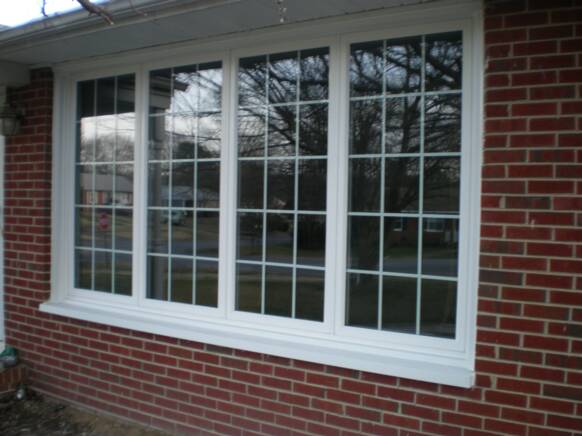 Siding


New Siding installed by Mitchell Siding Inc. will beautify your home and make it easy to maintain but also save you money.  We offer the highest quality siding from Alside/Revere Building products.  We install both standard and insulated siding.  Insulated siding carries an R-Value of  over 5.
Windows


Old drafty windows that are hard to operate are not worth the hassle.  Allow us to install Energy Star qualified replacement windows from Revere Building Products in your home.  Reduce your heating and cooling cost and make your house more comfortable to live in at the same time.  All windows are insulated with argon gas and Residential Low-E glass.  Take the time to make your home even more beautiful & save on your energy bills at the same time.
Gutters


New gutters can help your home and foundation stay dry.  Mitchell Siding installs at least .027 gauge aluminum gutter.  We bring our machine to the job site and run out the exact length gutter needed for your home and then install them with hidden screw in hangers.  That means no leaky joints, no spikes backing out, no more sags collecting and holding water.

Make your gutters even easier to maintain with gutters guards to help prevent a build up of leaves and debris.  Mitchell Siding installs Leaf Relief brand gutter guards.
Vinyl Rails & Composite Deck


Stop your decks & porches from the constant hassle of painting, staining, and repairs from rotting wood.  Let us install maintenance free vinyl railings and rot free composite decking and start enjoying your outdoor living space instead of repairing it.